The term "Roofline" covers all aspects of fascia, soffit, barge board, gutter and cladding.  It plays a very important part in protecting your home from damp and rot as well as bird and
rodent infestation.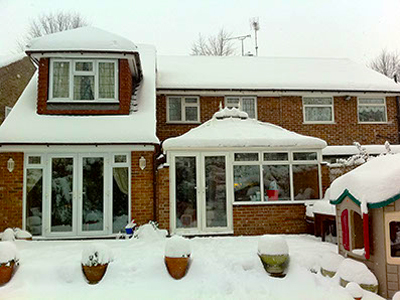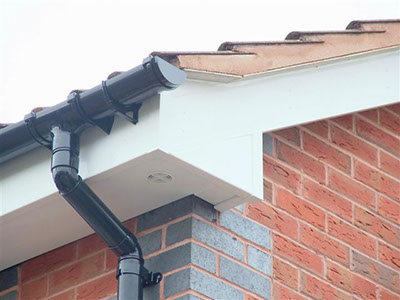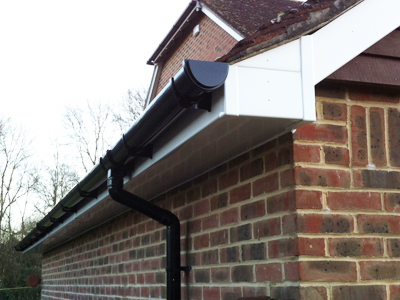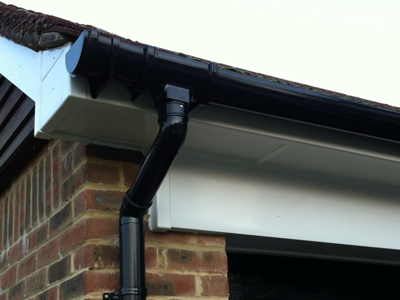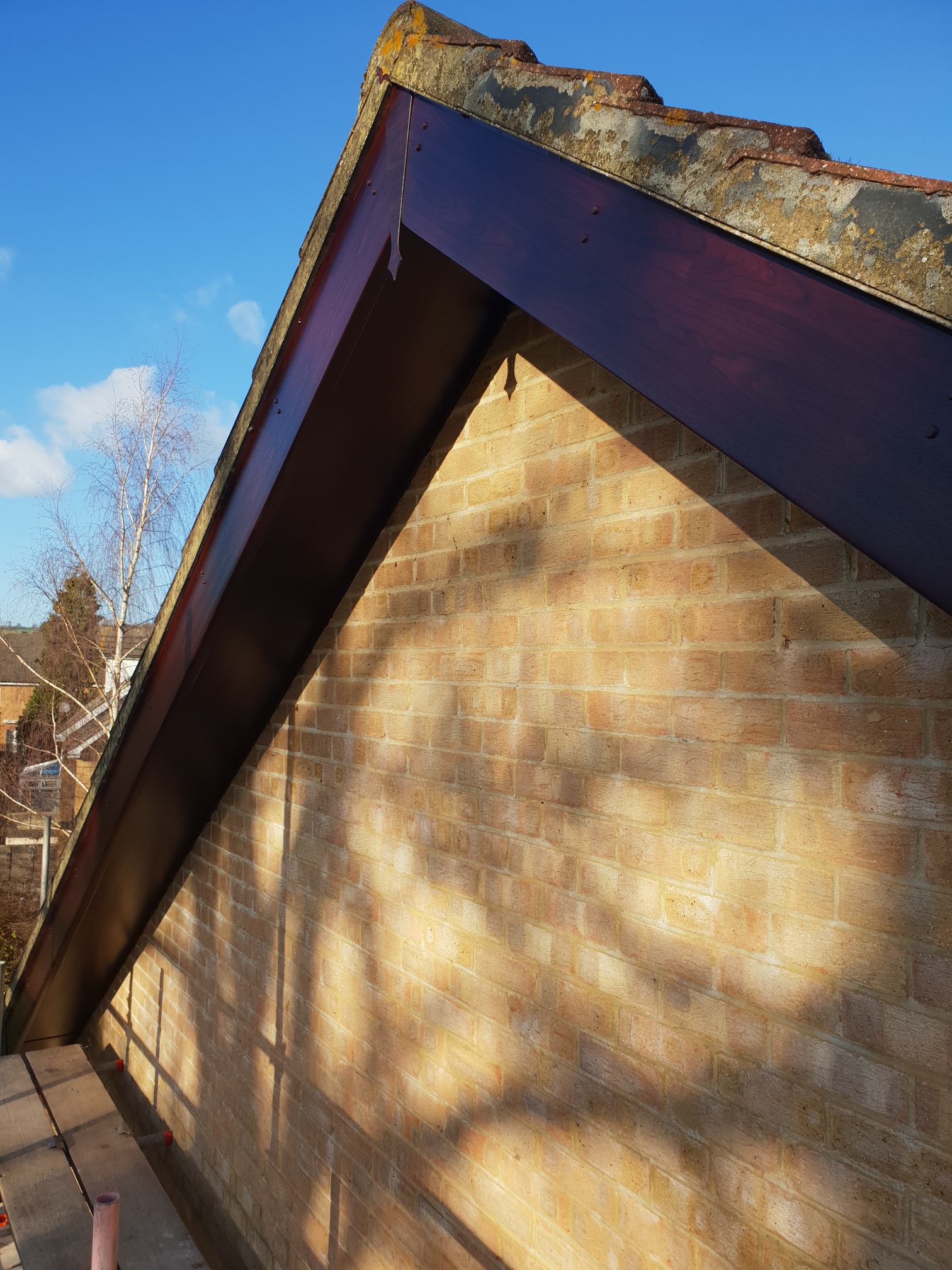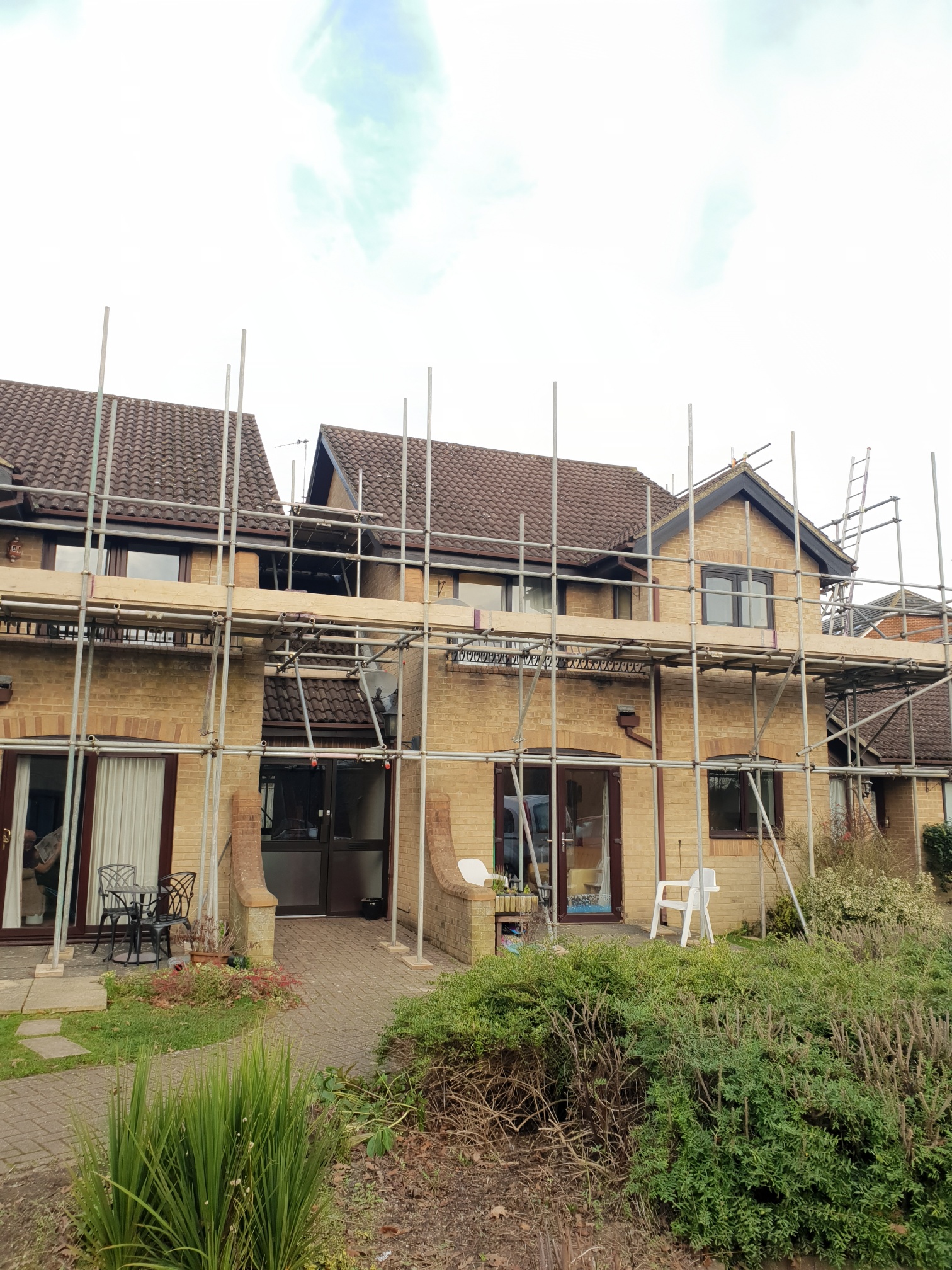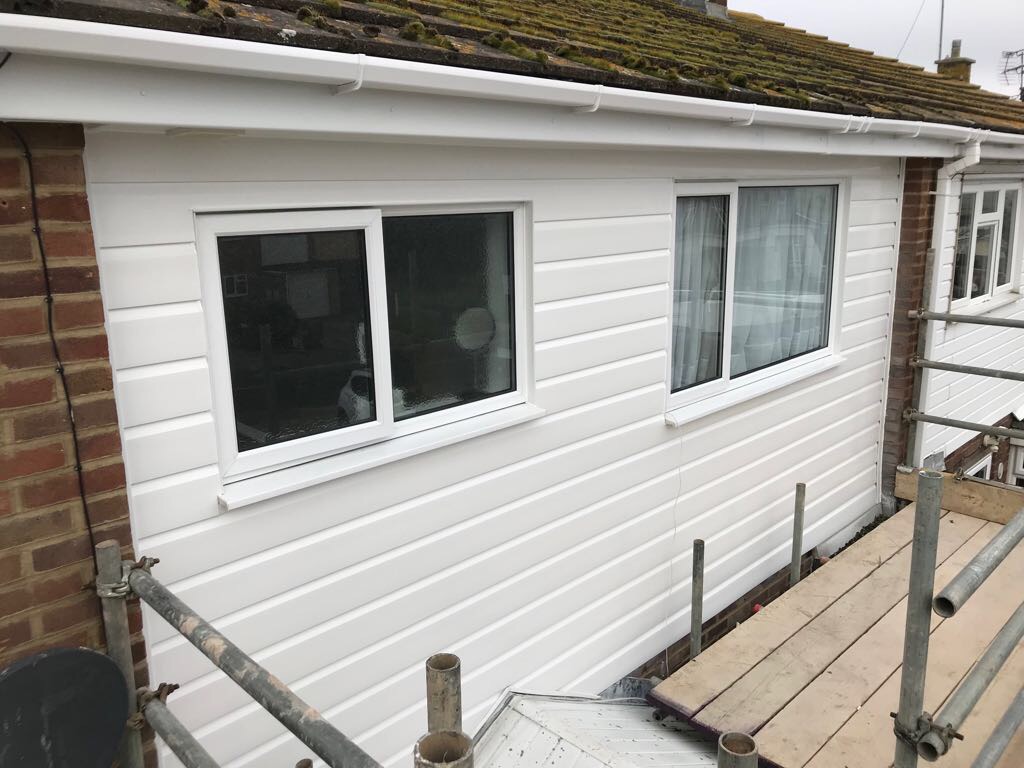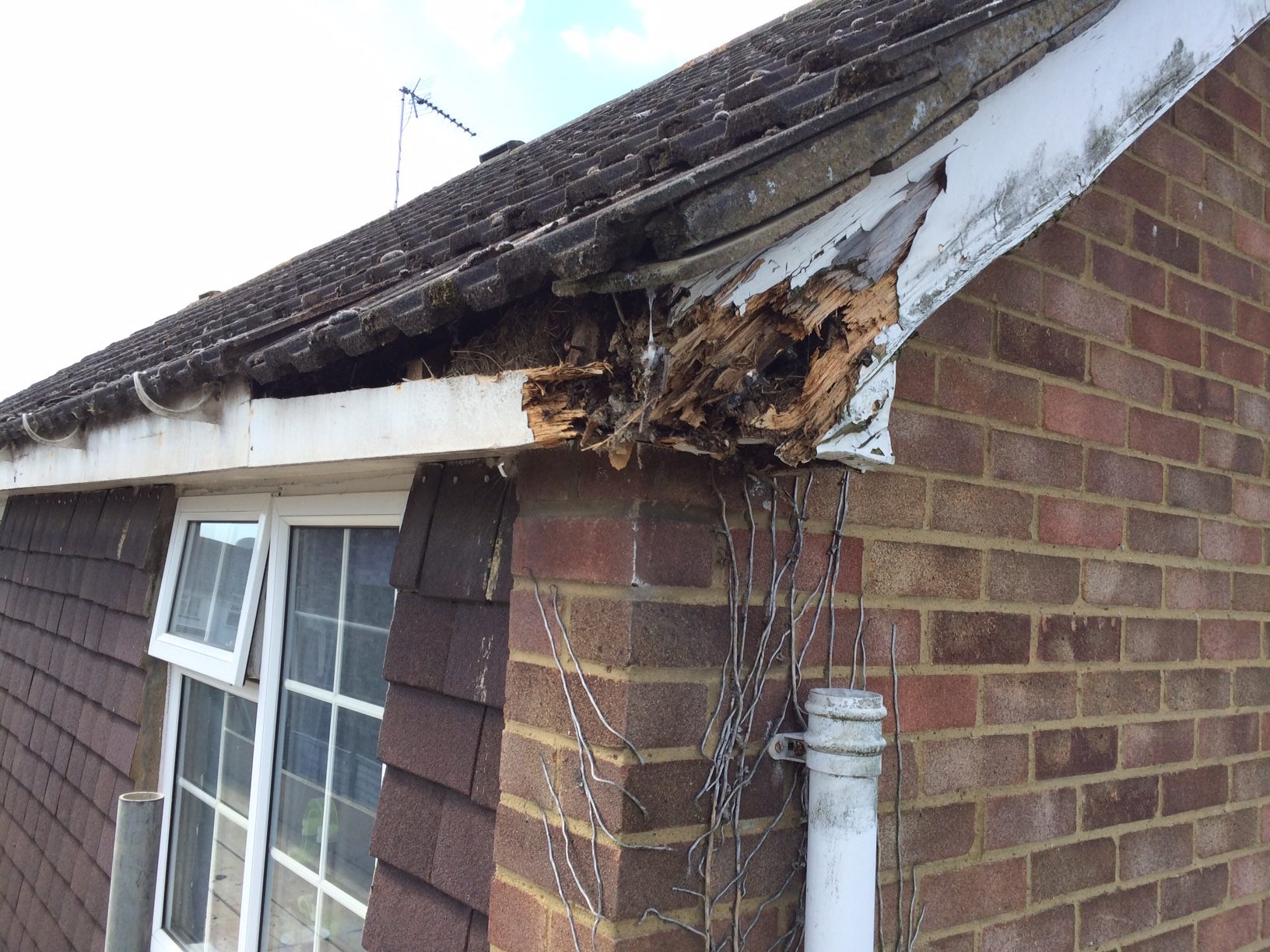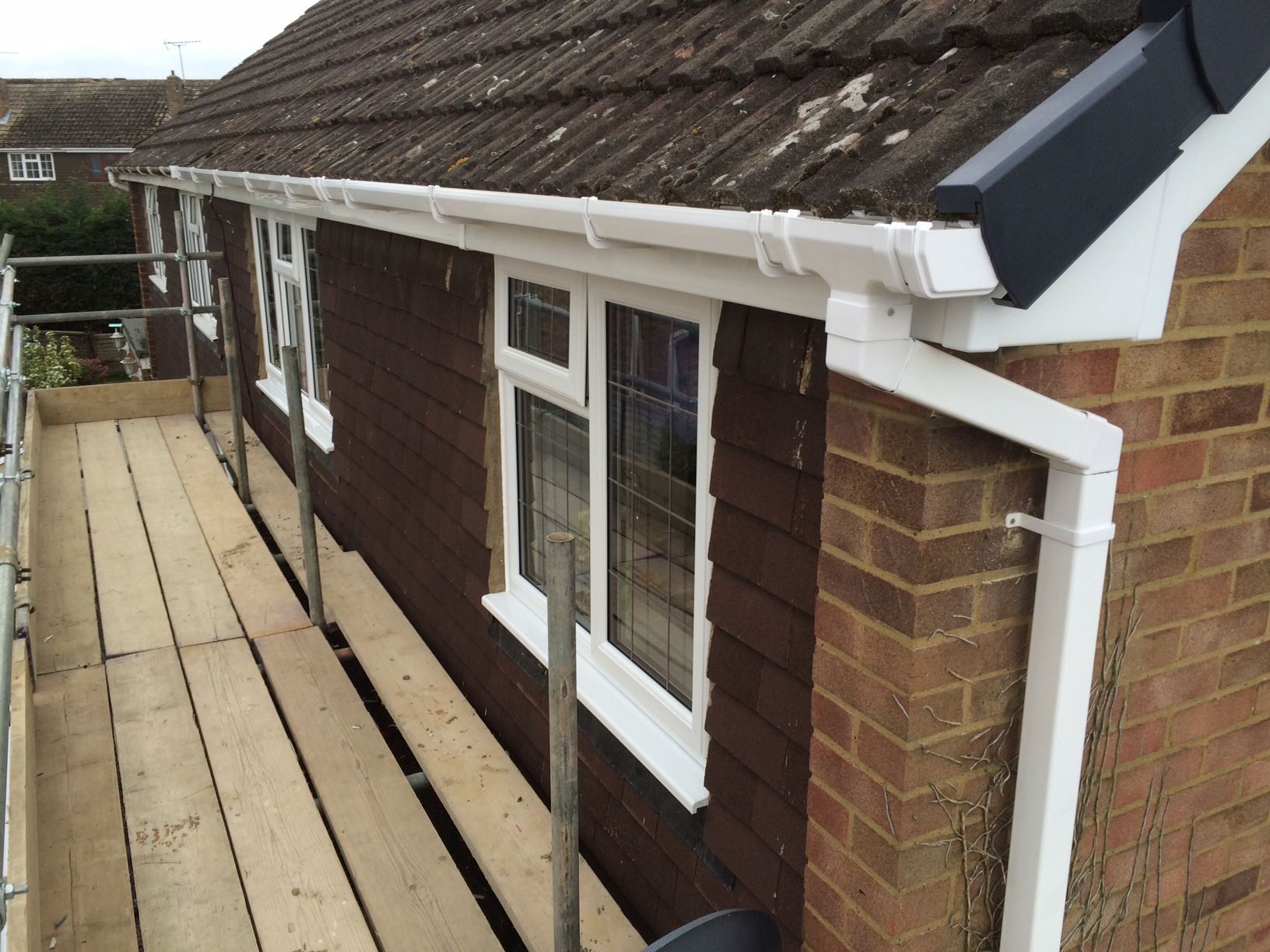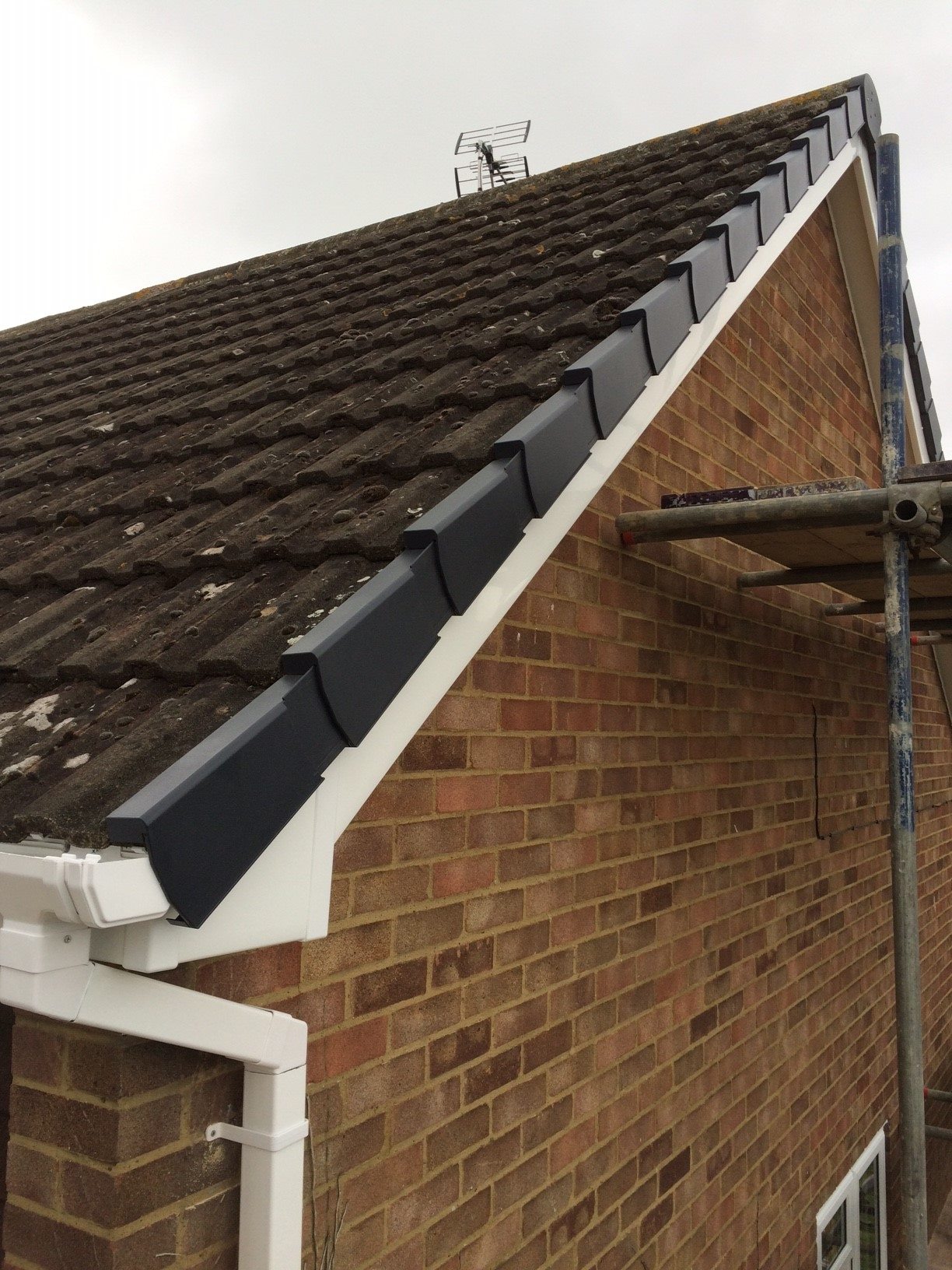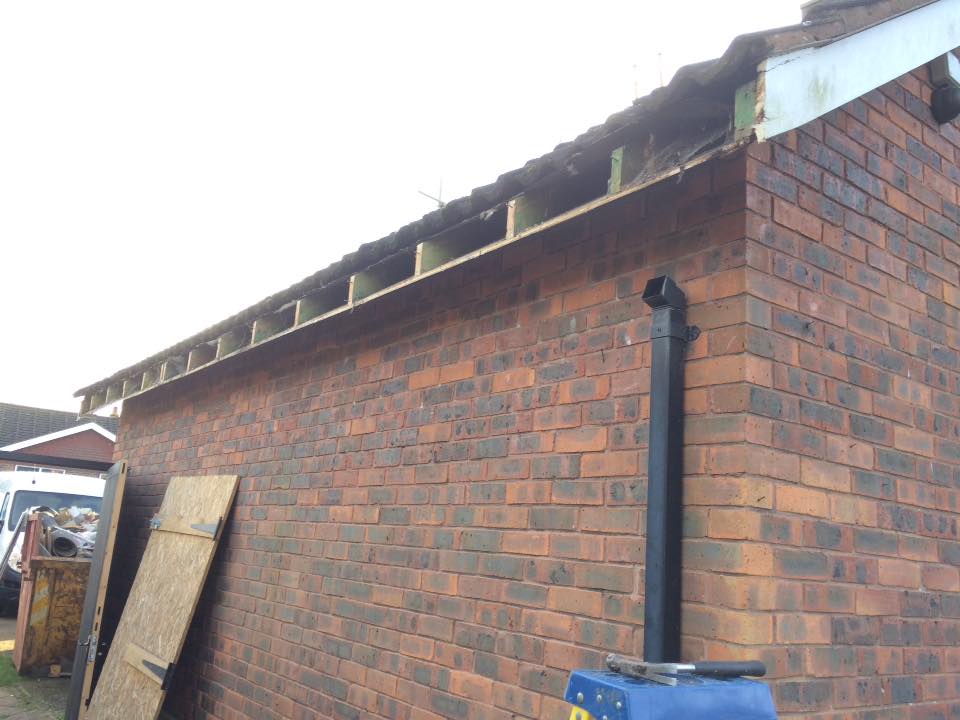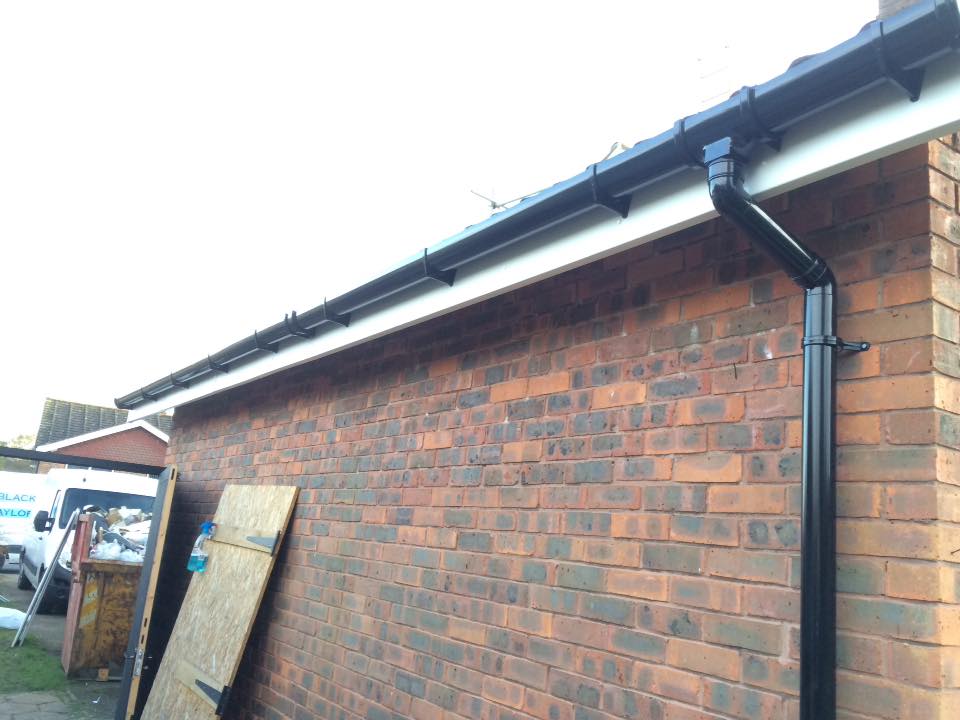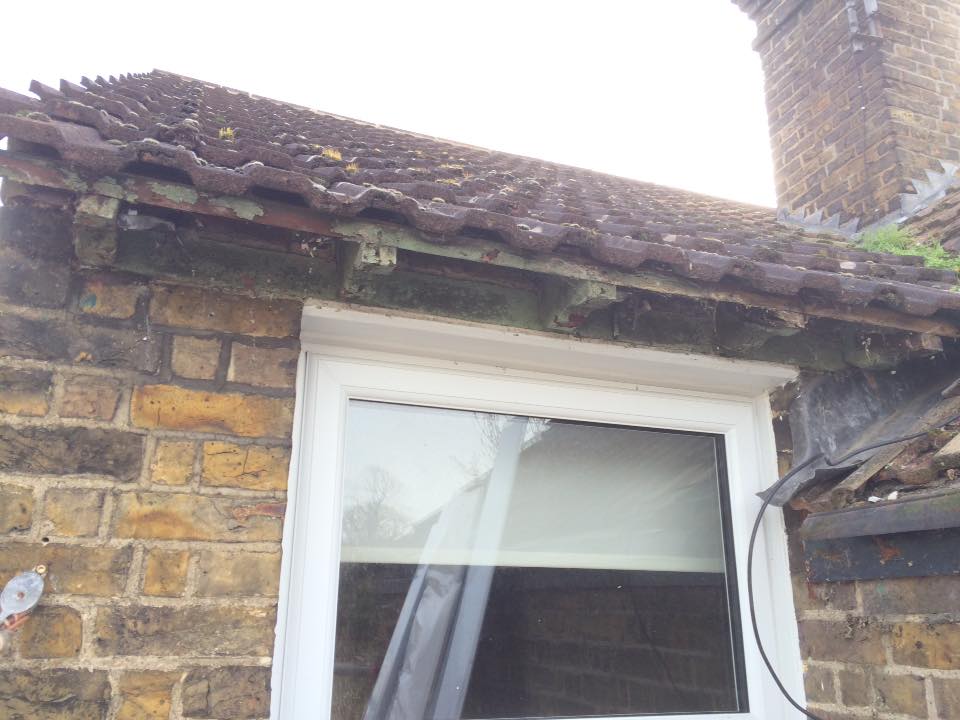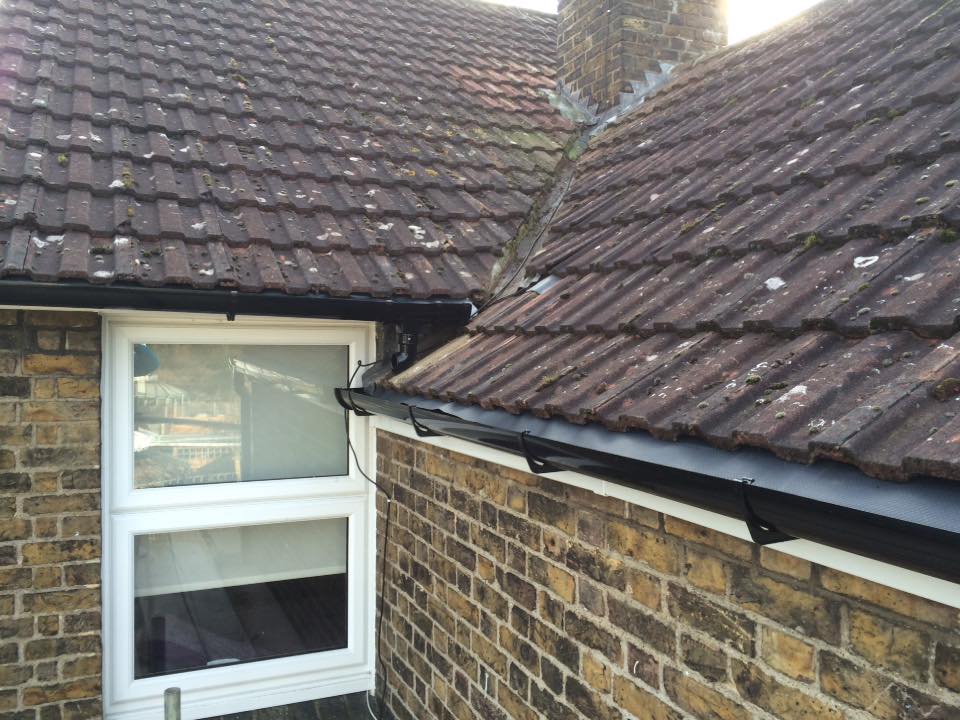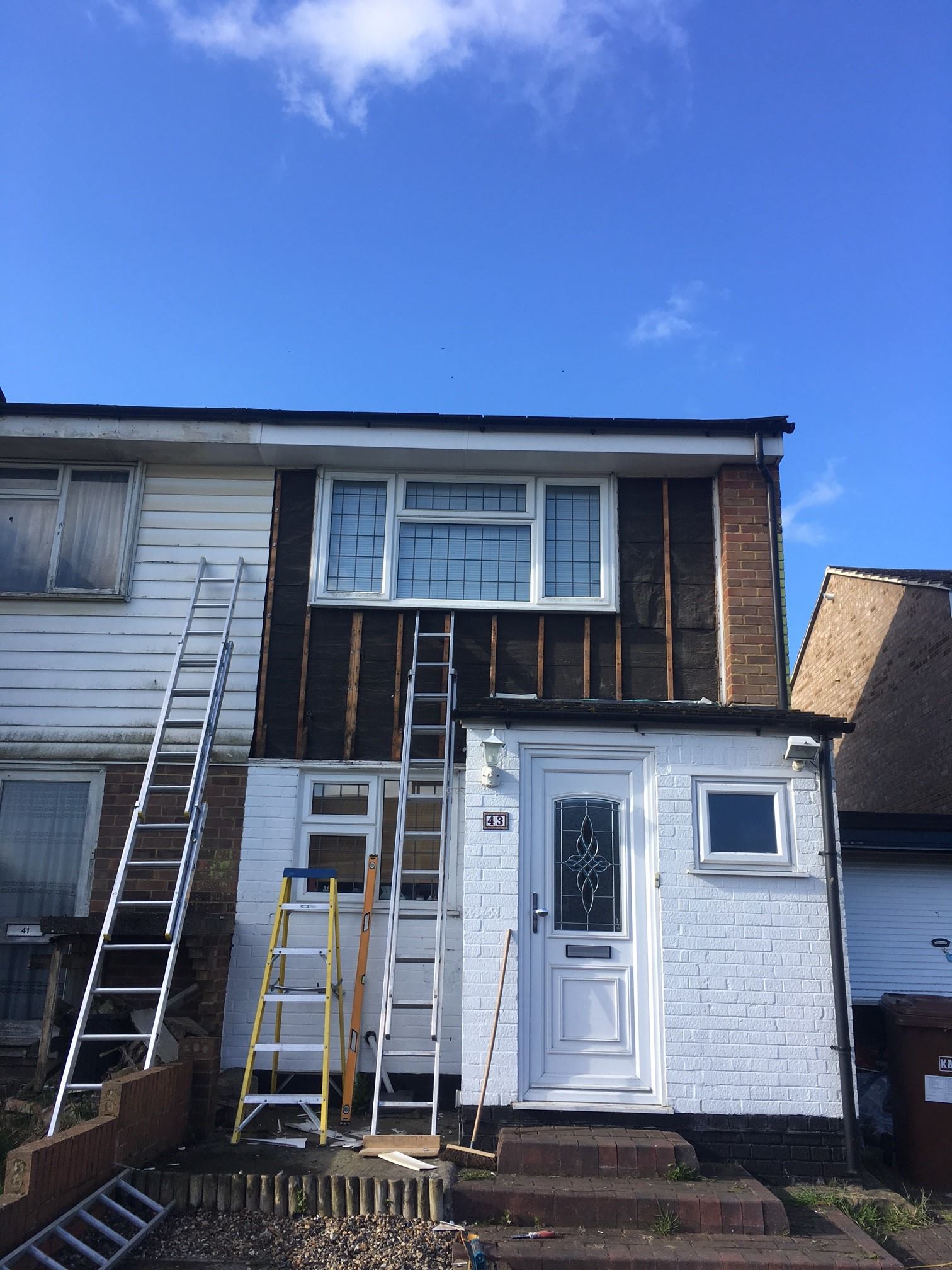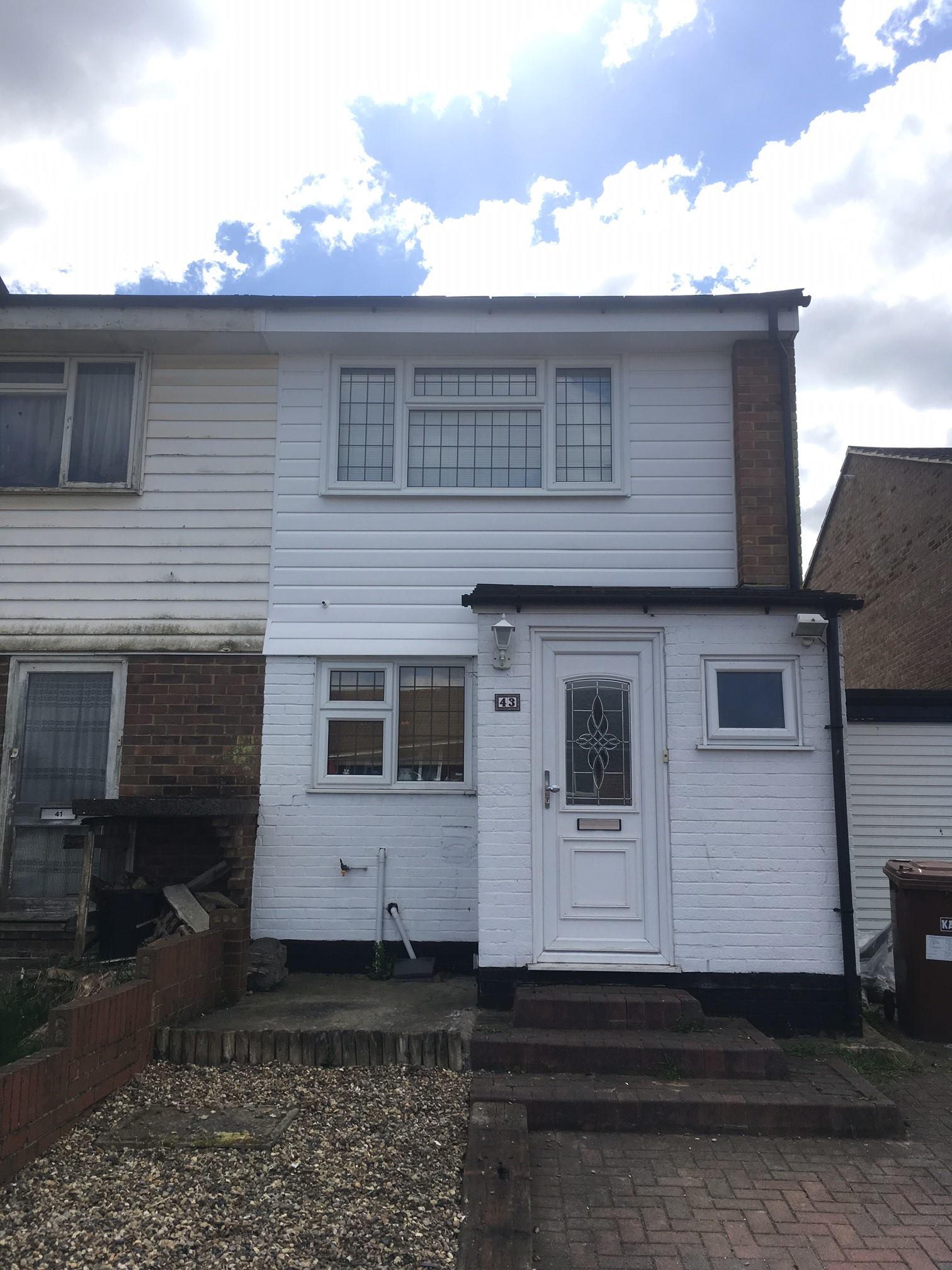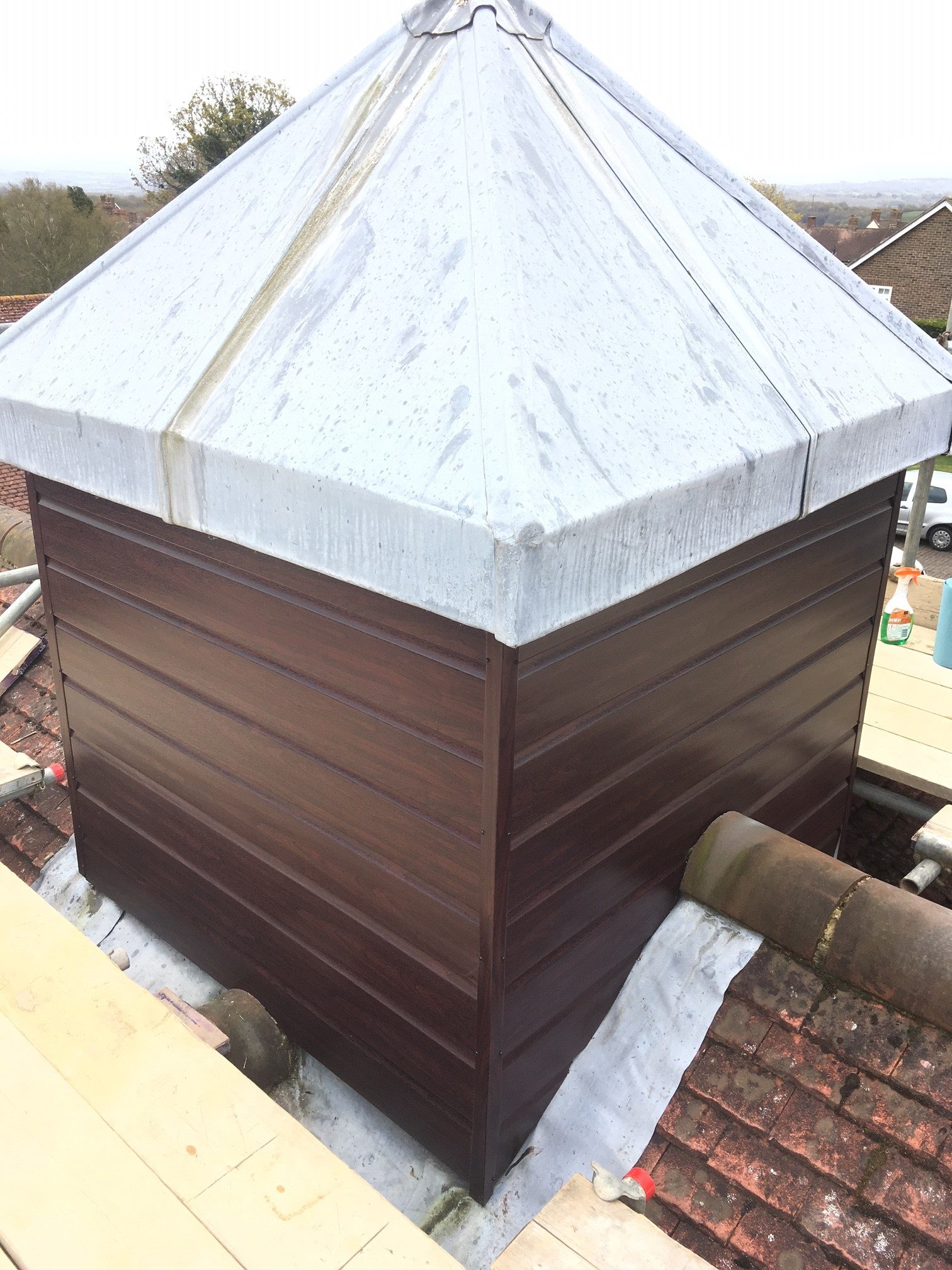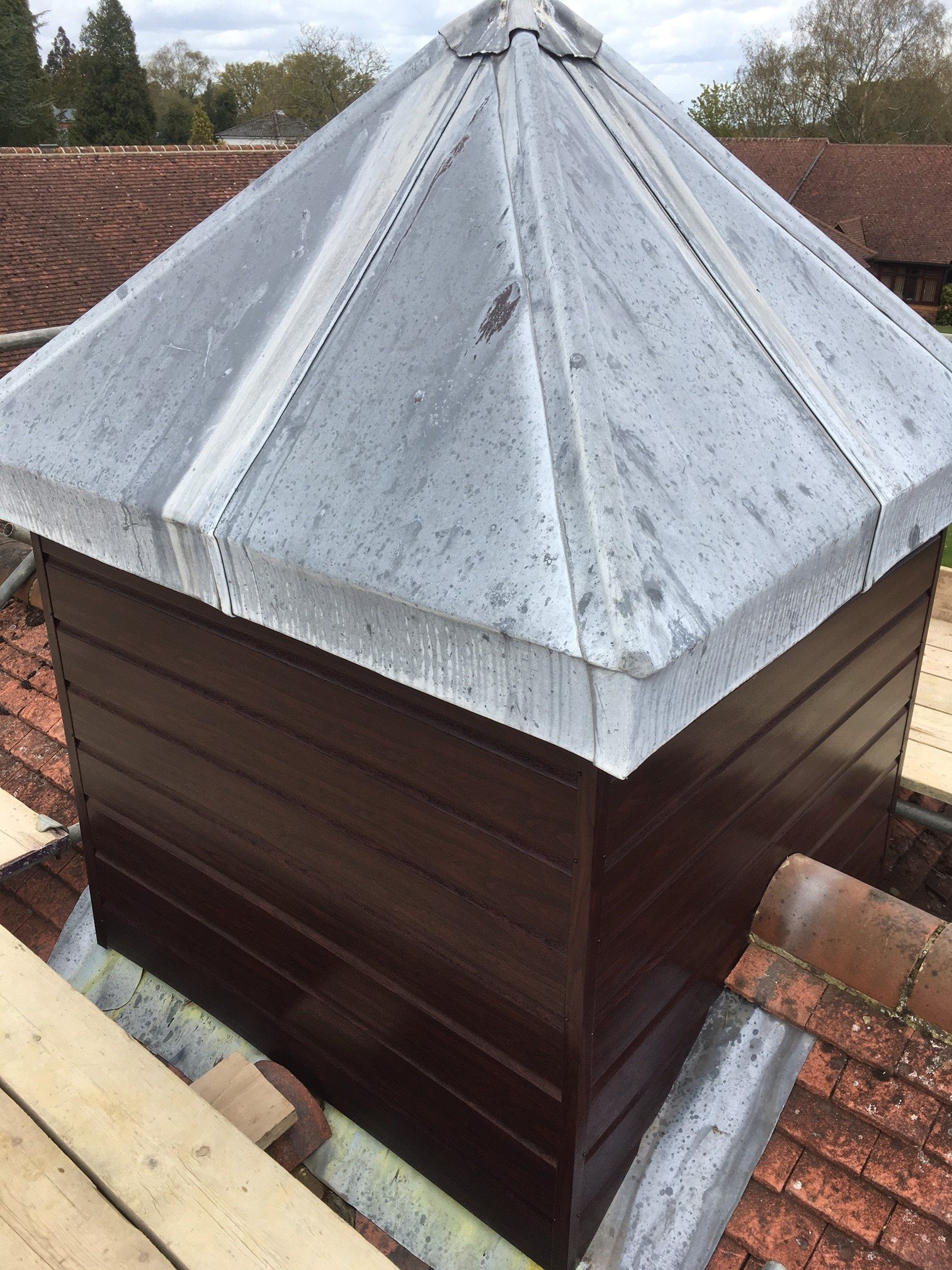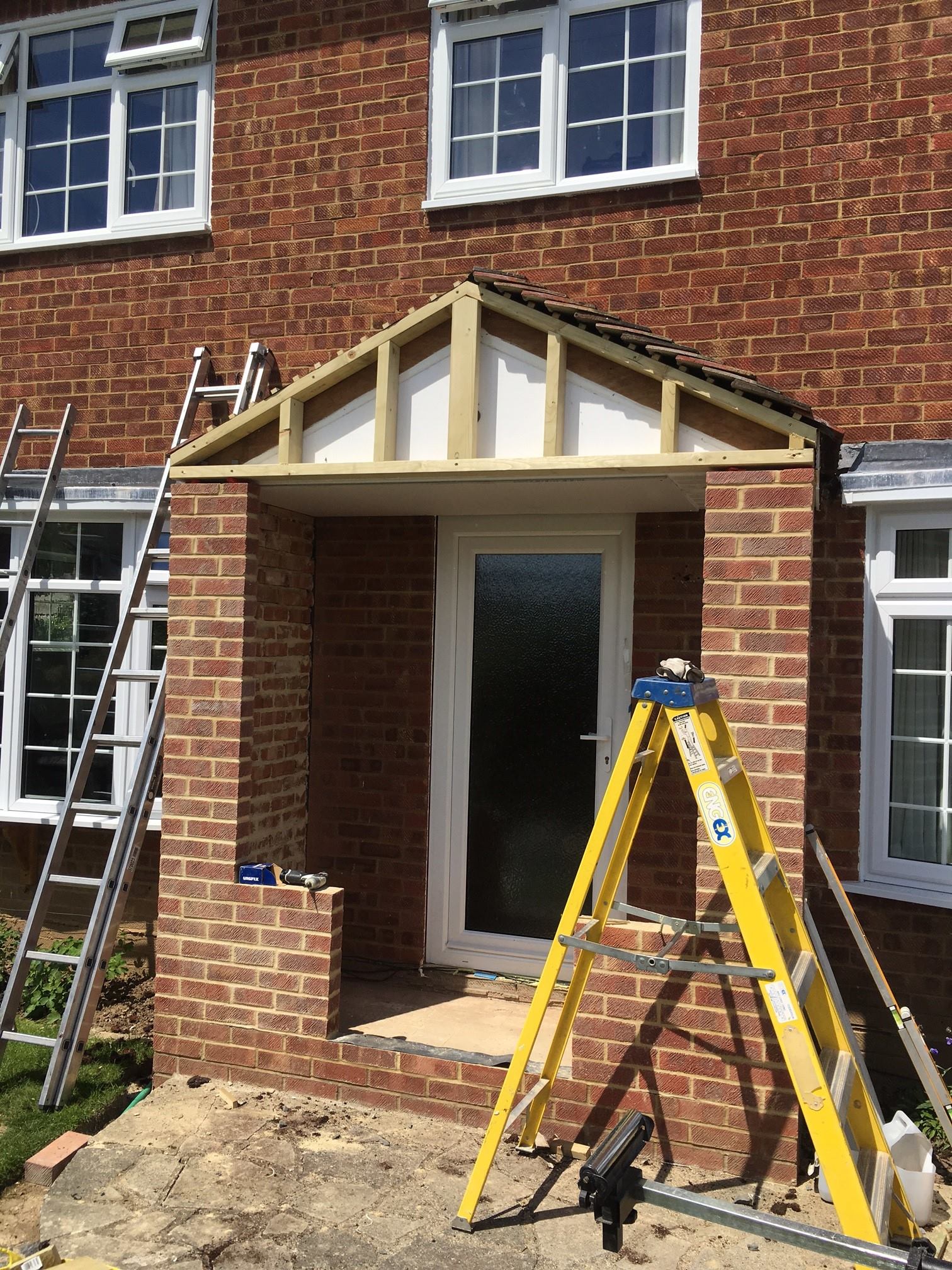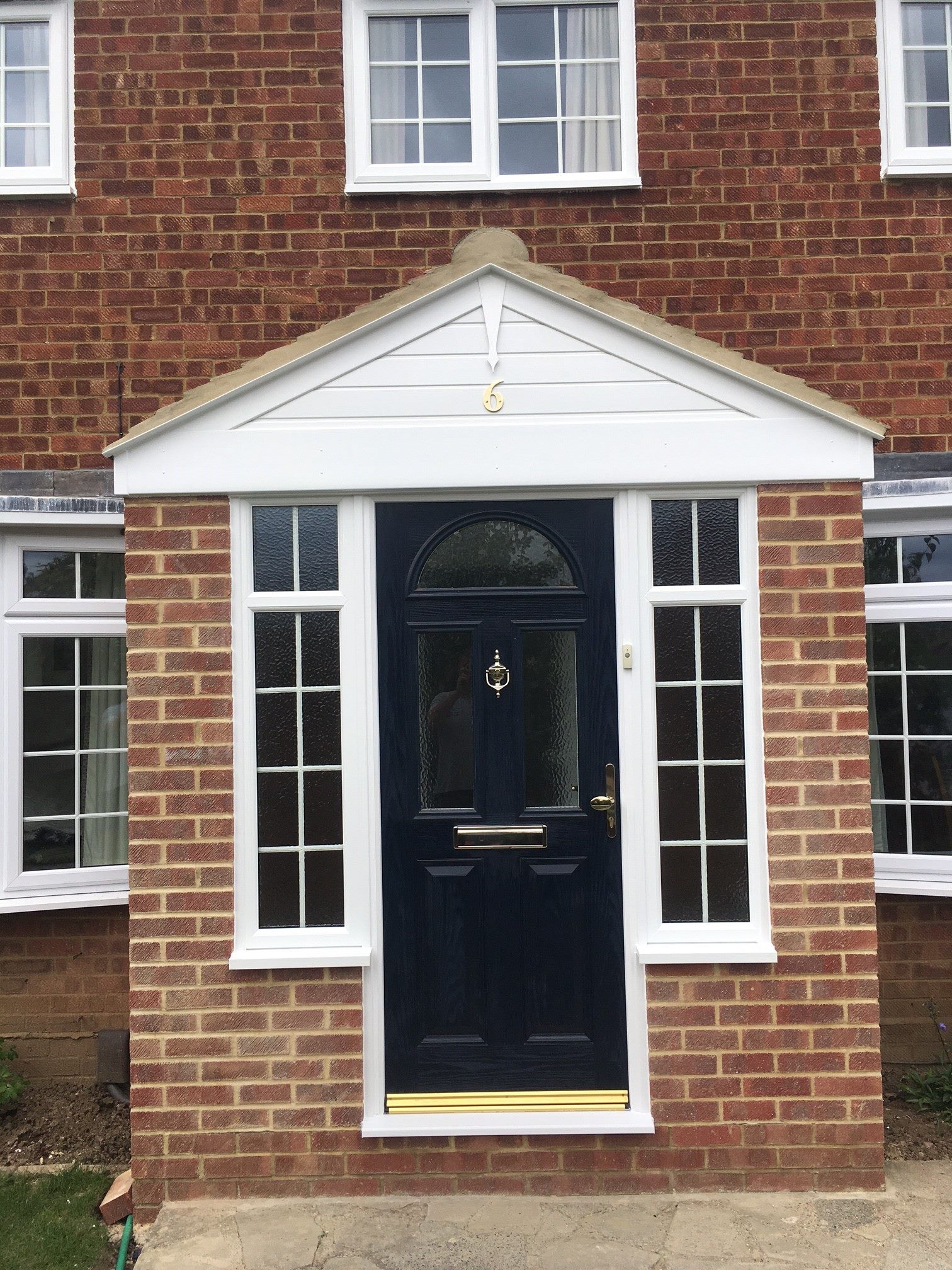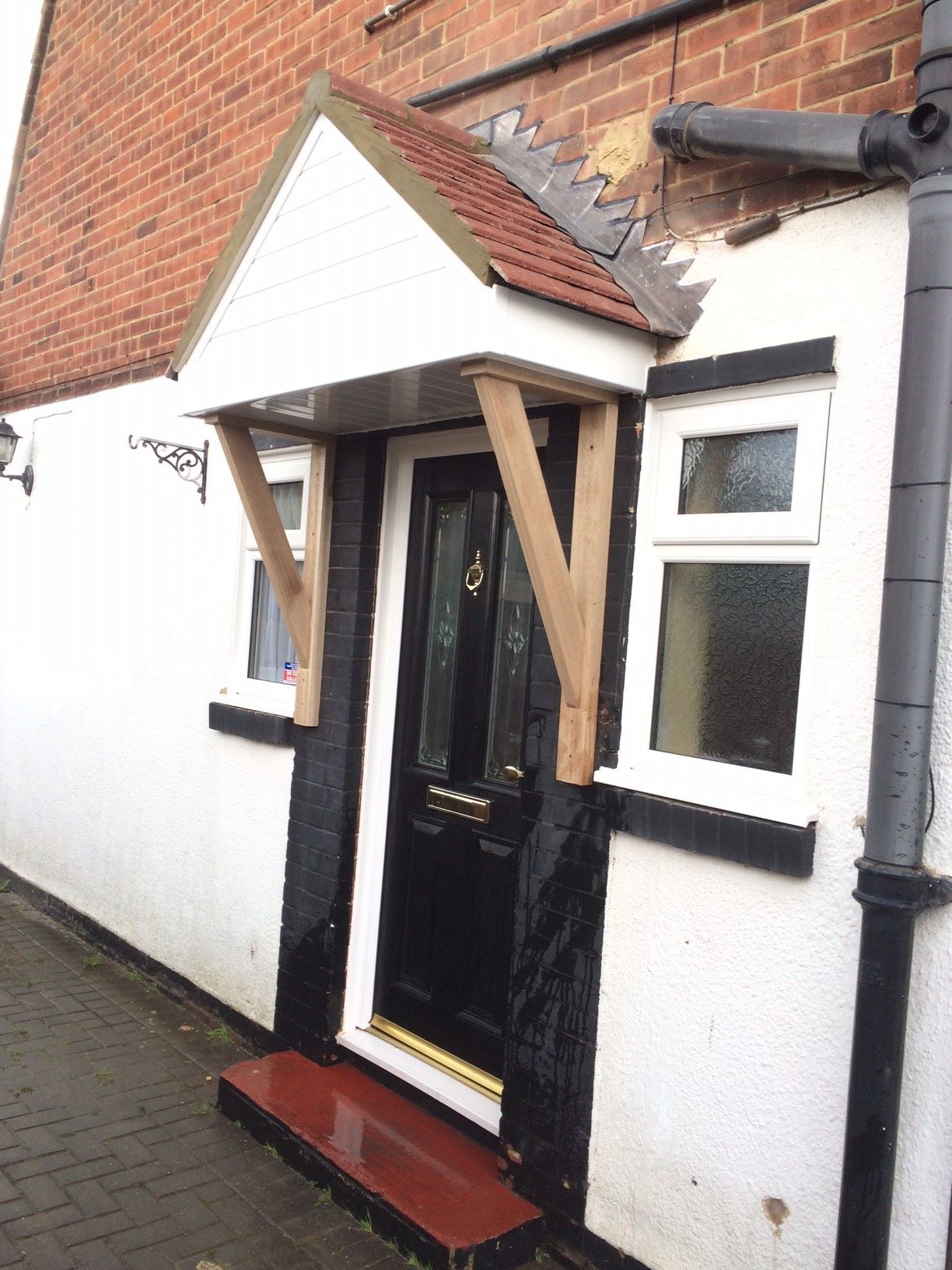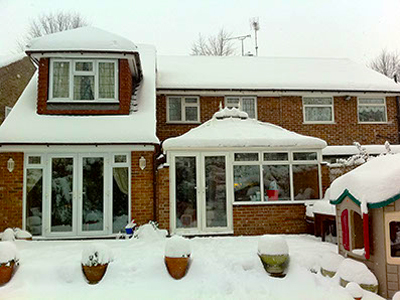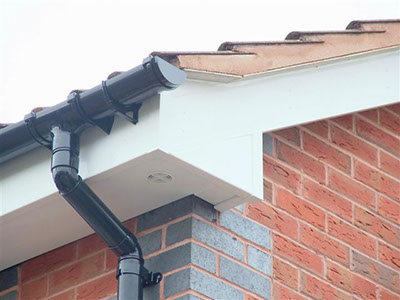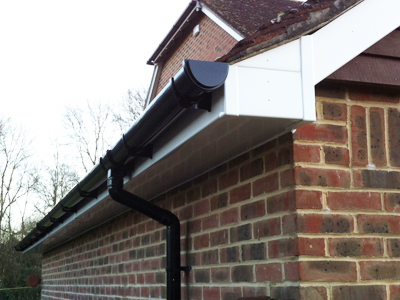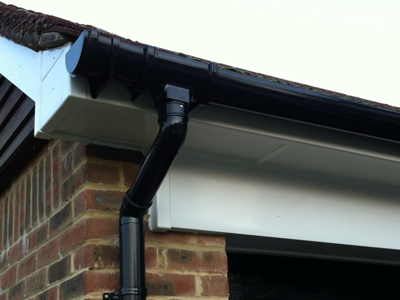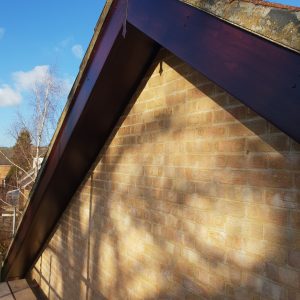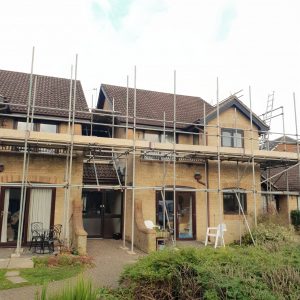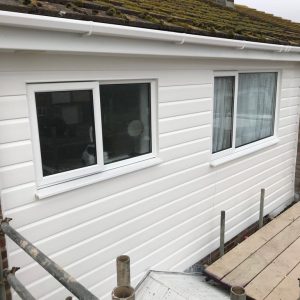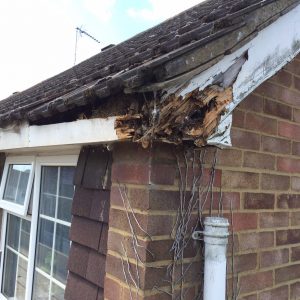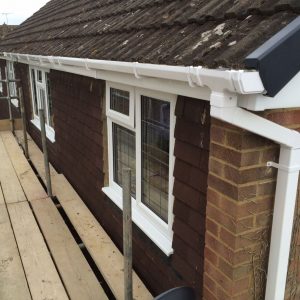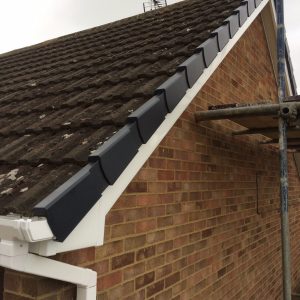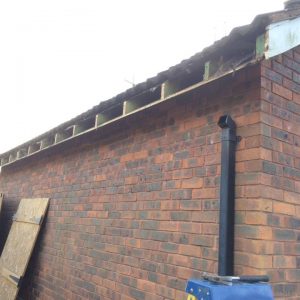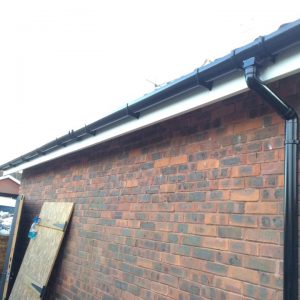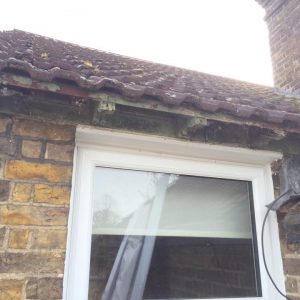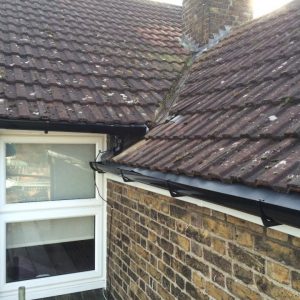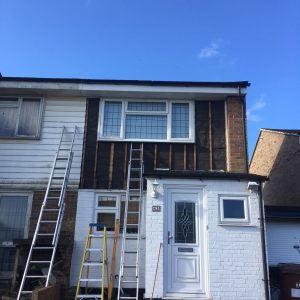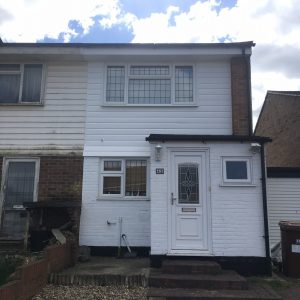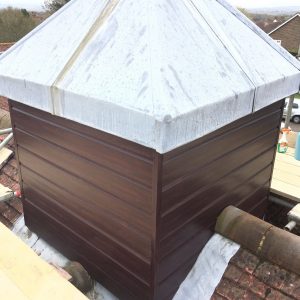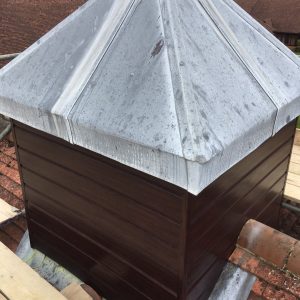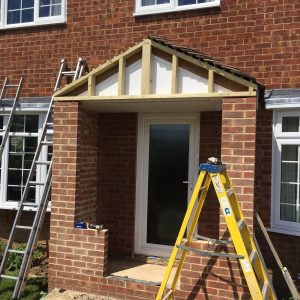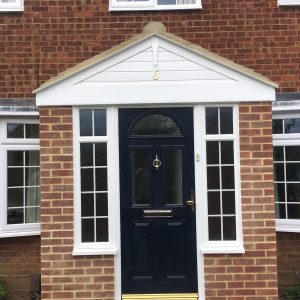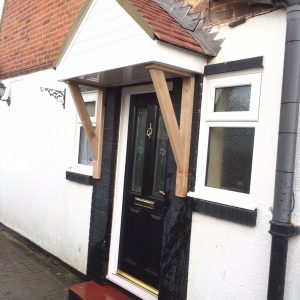 Fascia and Barge Board
The fascia board of your house is the vertically set timber board that covers the ends of the roof rafters.  Elevated and sometimes inaccessible, the maintenance of the timber is often neglected leaving it in a poor condition or at best unsightly. There are two solutions to this problem.
If the timber is sound, a PVCu cappit board can be used to cover the timber and protect it from the elements preventing further deterioration.
If the timber is beyond repair it can be removed and replaced with a PVCu jumbo board which is substantial enough to support itself between the rafter ends.  Both these solutions leave the roofline of your house looking clean and refreshed.
A well fitted fascia board will protect the roof space from adverse weather conditions such as driving rain which can penetrate between the timber rafters.  Fascia that is fitted securely will also serve as a solid base for attaching an adequate rainwater gutter system.  A correctly fitted gutter is imperative to allow rainwater to drain away and not cascade to the ground causing damp areas on the lower bricks ultimately leading to deterioration of the building.
Soffit Board and Ventilation
The soffit is the underside of your roofline and is often made of material that will not rot or need painting.  It can however become tired looking and rather untidy.  PVCu soffit board is the solution.  It can be fitted over the existing board or replace it entirely.  Soffit board comes in various sizes allowing us to cope with all situations.  Where required, ventilation can easily be added to give the correct environment for your roof space.
Gutter and Downpipes
Not all houses are the same and invariably require components that blend in with their individual decor. The gutter we supply comes in two shapes and a choice of colours allowing you to closely match the original or give your house a new and exciting look.